About Us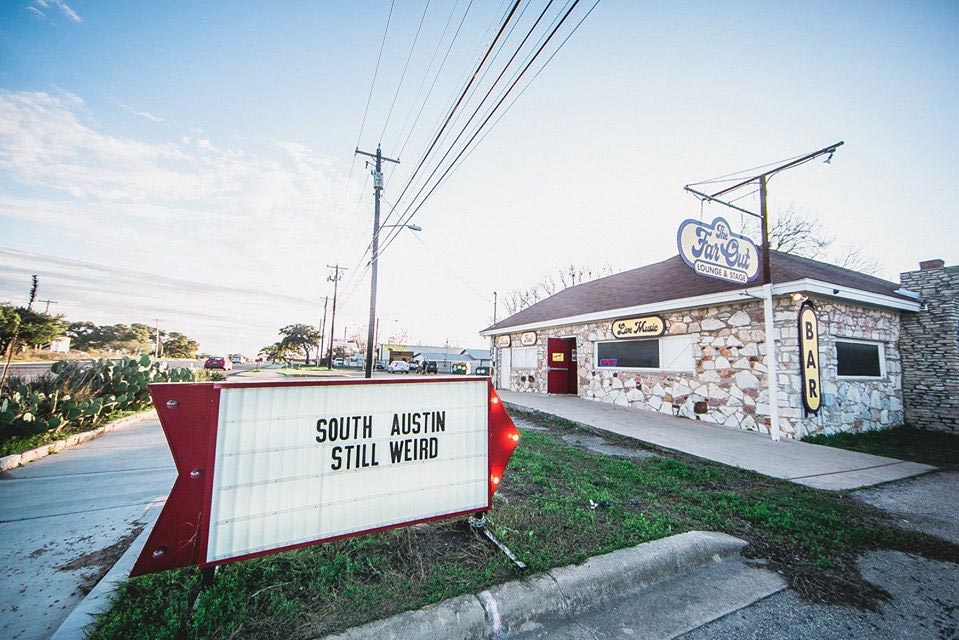 Our Story
The Far Out Lounge was opened in the spring of 2019. Located at 8504 South Congress, the bar and music venue celebrate the history of old Austin. Willie Nelson has shot movies and music videos here, and Janis Joplin performed here once upon a time.
This was home to the beloved biker bar Beverly's in the 1980's, and was a hideout for The Newton Boys back in the 1920's. Using part of the original bar that opened at this location in 1908, The Far Out Lounge offers cold drinks and good food, along with live music and other special events.
Voted Best New Venue at the Austin Music Awards 2020.